Regular price
$19.99 USD
Sale price
$39.99 USD
Unit price
per
Sale
Sold out
Share
View full details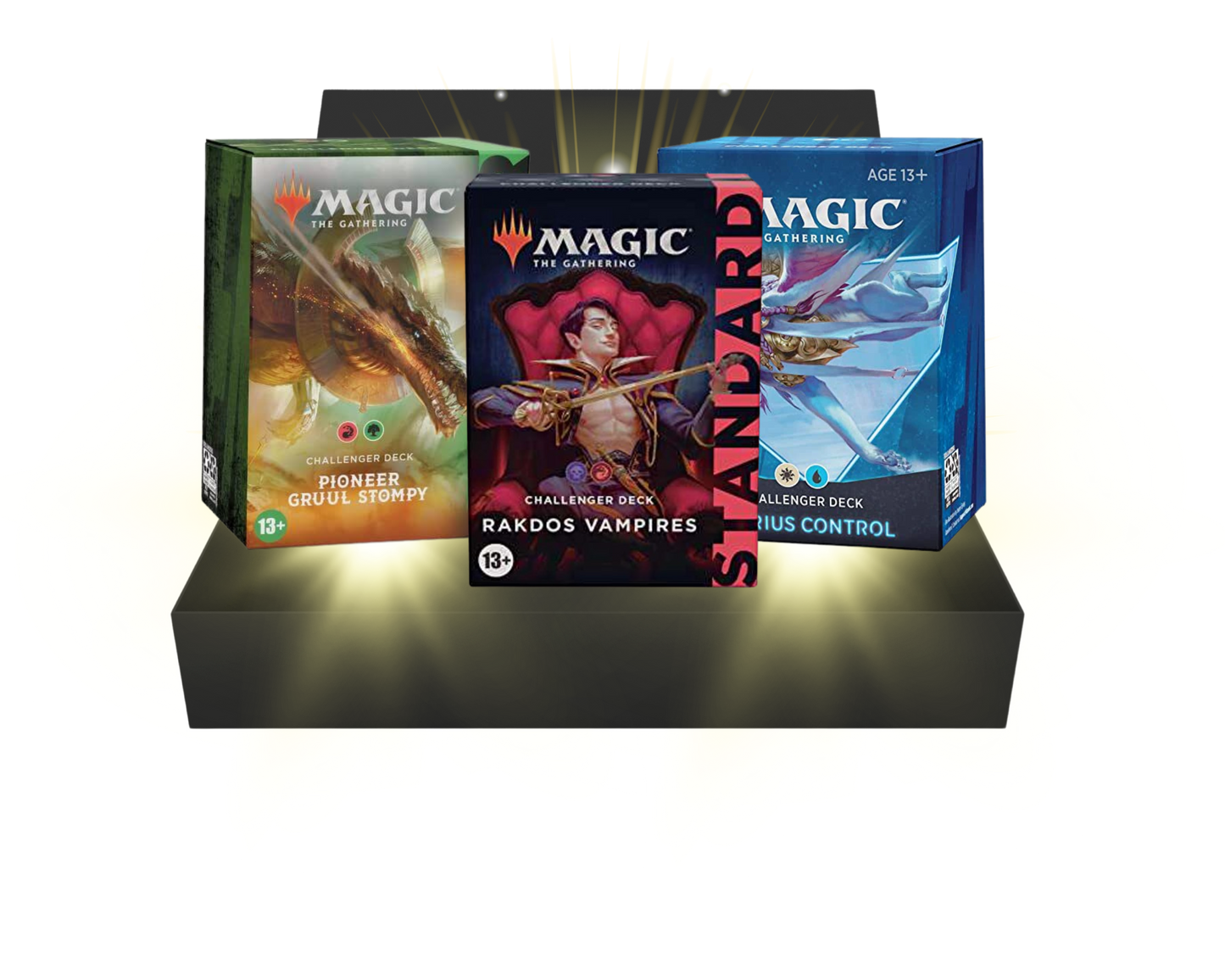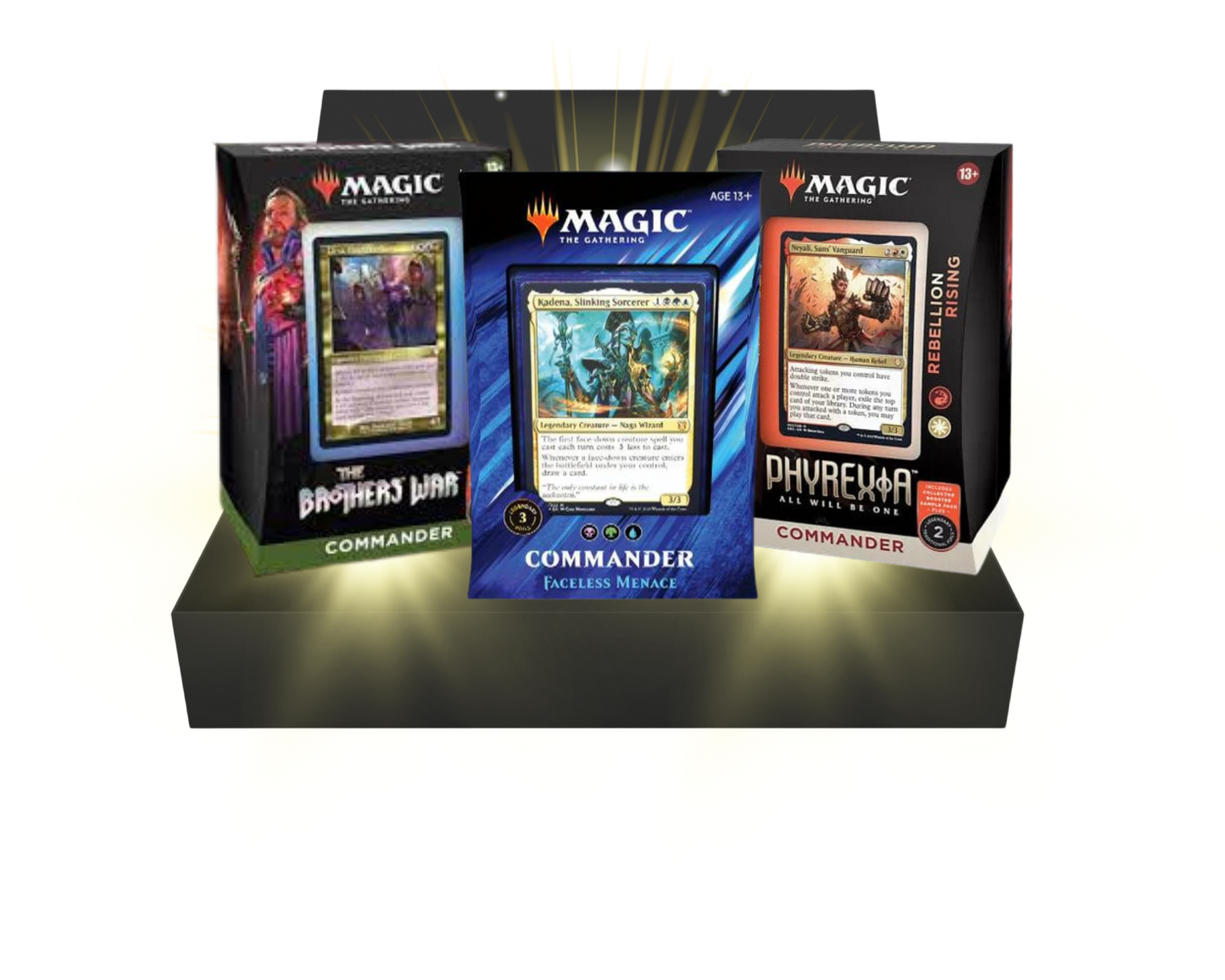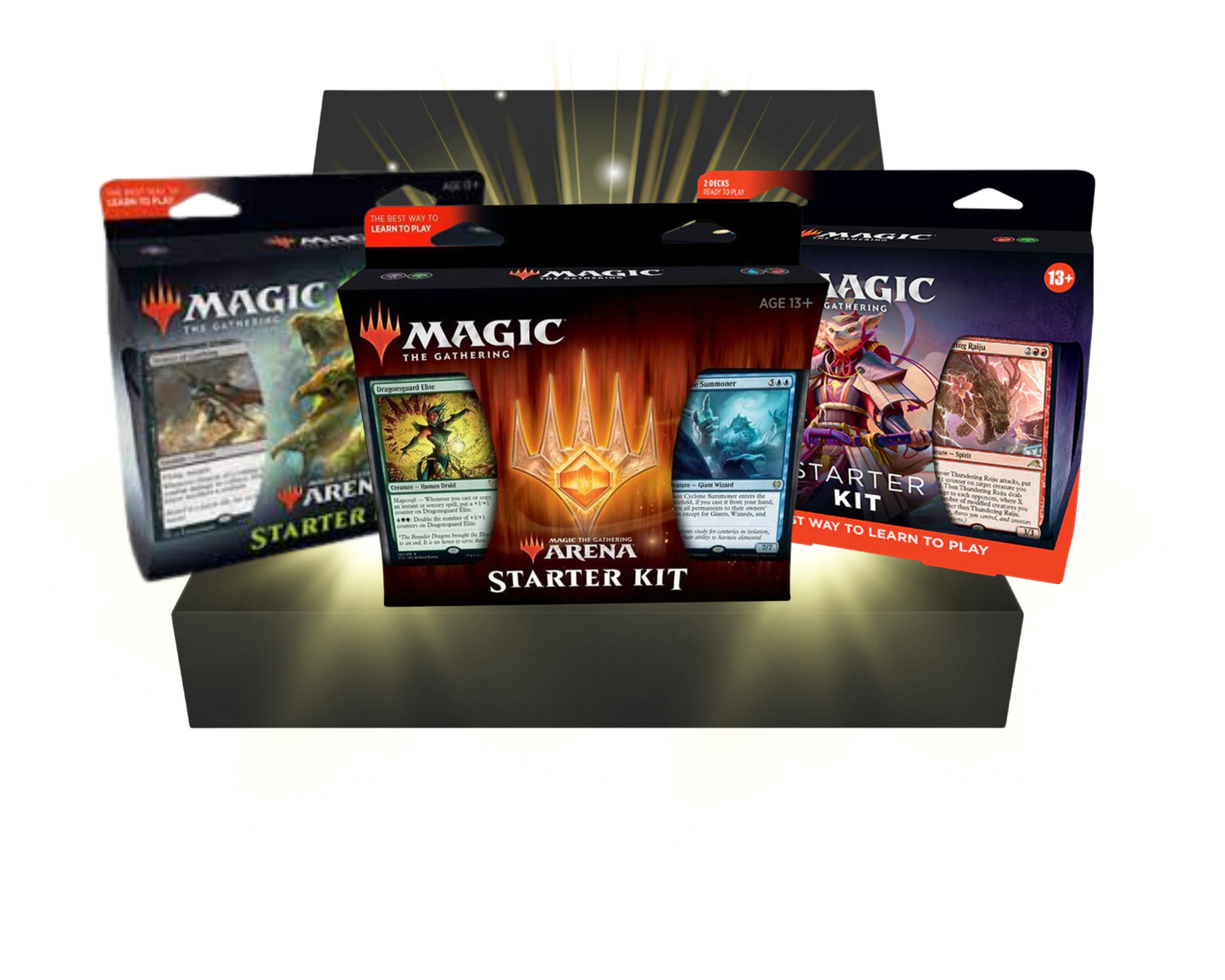 Magic: The Gathering Starter Decks - The Best Way to Learn to Play
This product is non-recurring and ships on the 15th.

Looking to jump right into the fun? Pick up a preconstructed deck for you or a two-player deck for yourself and a friend, so you can learn to play and enjoy Magic: The Gathering. Keep in mind that all orders ship around the 15th of each month because we are primarily a subscription crate company. We specialize in booster pack subscription boxes so if you wanted a monthly supply of draft packs to build upon your new deck, you can check all of that out here.
Challenge Deck
Challenge decks are the new age starter decks. They play very well right out of the box, against opponents but are beginner and intermediate friendly. These decks are perfect to get a good feel for the game and picking up a few different color decks will help you find your preferred play style. Once you find a deck you really enjoy, you can begin adding and taking away cards to make your perfect play deck. There are some exciting preconstructed decks, see which one you get. Here is a small example of some in stock now!
Azorius Control

: Blue-White Deck

Mono White Aggro

: White Deck

Orzhov Auras

: White-Black Deck

Lotus Field Combo

: Black-Green-Blue Deck
Cavalcade Charge: Red Deck
Flash of Ferocity: Green-Blue Deck
Commander Deck
Commander Decks have become wildly popular as it brings a new style of gameplay to the 30 year old game. A commander deck is built around one main creature, hero or planeswalker. The 100-card decks also have no duplicate cards (besides the land/mana cards) and the format plays excellent with 2 to 4 players. Here is a short list of Commander Decks in stock, see which one you get:
Growing Threat:

White-Black Deck

Chaos Incarnate:

Black-Red Deck

Quantum Quandrix:

Green-Blue Deck

Lorehold Legacies:

Red-White Deck

Necron Dynasties:

Black Deck

Breed Lethality:

Green-White-Blue-Black Deck

Rebellion Rising:

White-Red Deck
Magic: The Gathering 2-player Starter Decks
Magic: The Gathering is a 2-4 (sometimes more) player game. If you and a friend or loved one want to give MTG a try, dual deck starter kits are periodically released by Wizards of the Coast. These two player kits let players dive into the world of Magic legacy gameplay and contain 2 ready-to-play decks and a detailed guide on how to play.
FREQUENTLY BOUGHT TOGETHER
MTG Booster Box
Pokemon Starter Deck
Yu-Gi-Oh! Starter Deck
Flesh & Blood Starter Deck