Regular price
$19.99 USD
Sale price
$19.99 USD
Unit price
per
Sale
Sold out
Share
View full details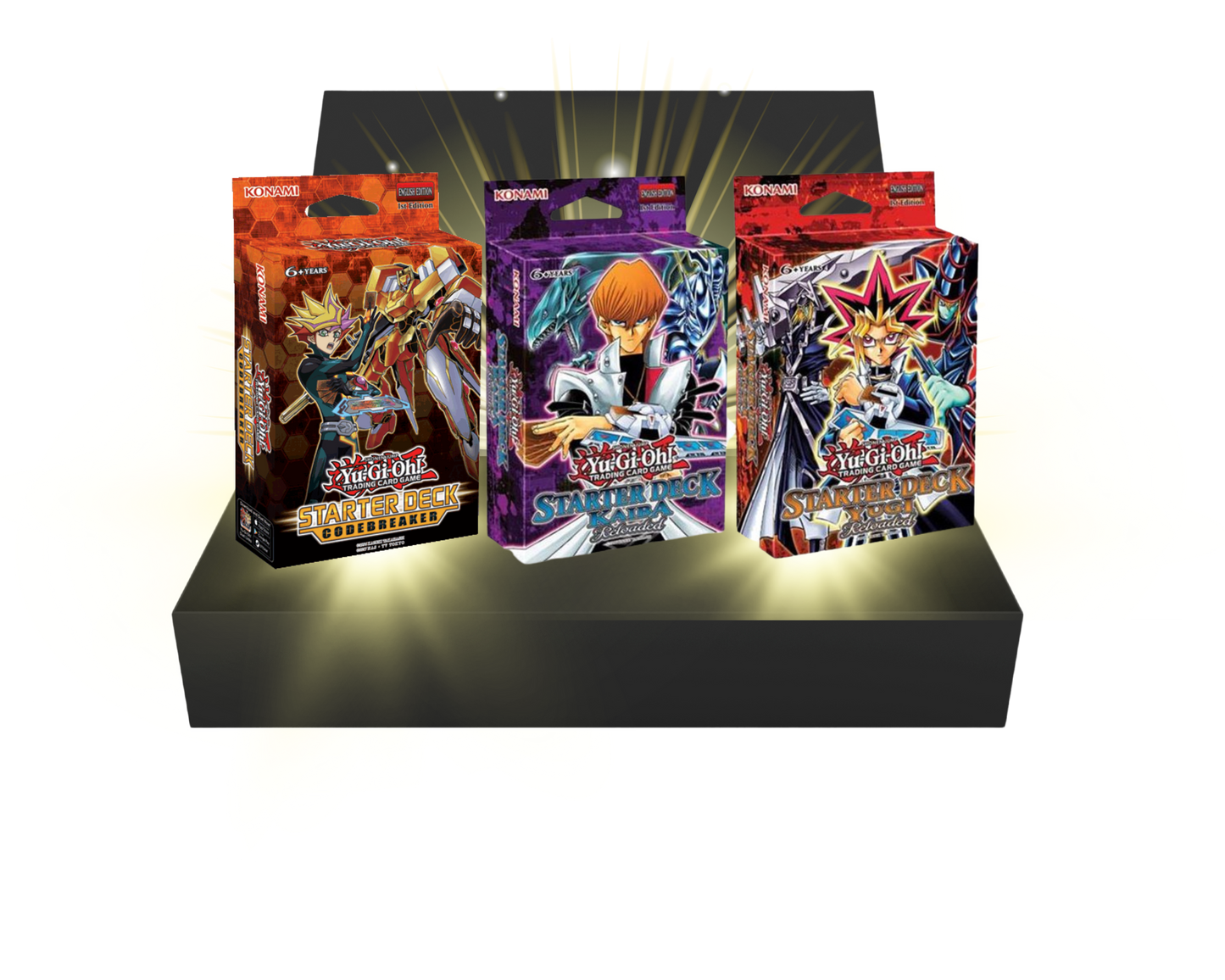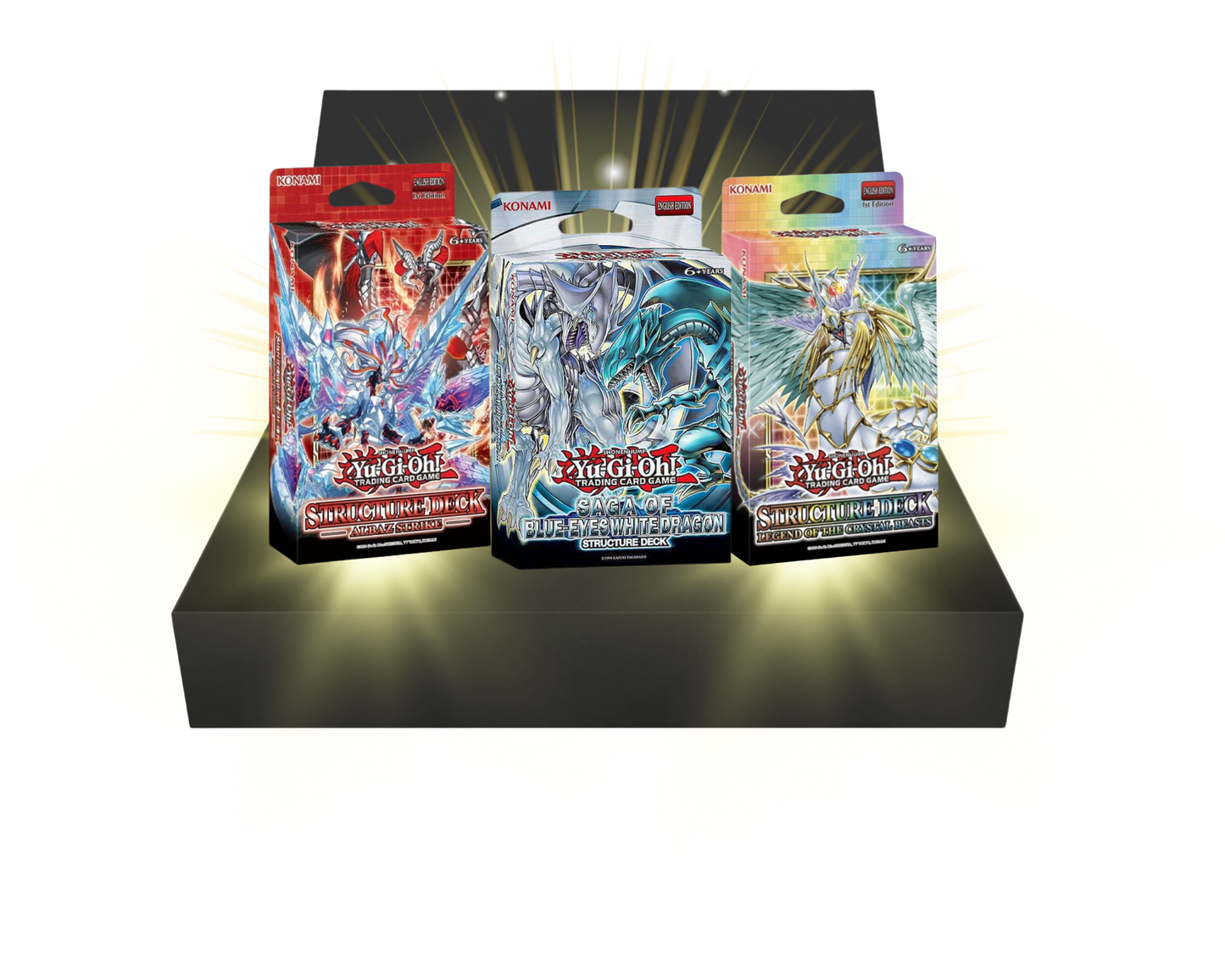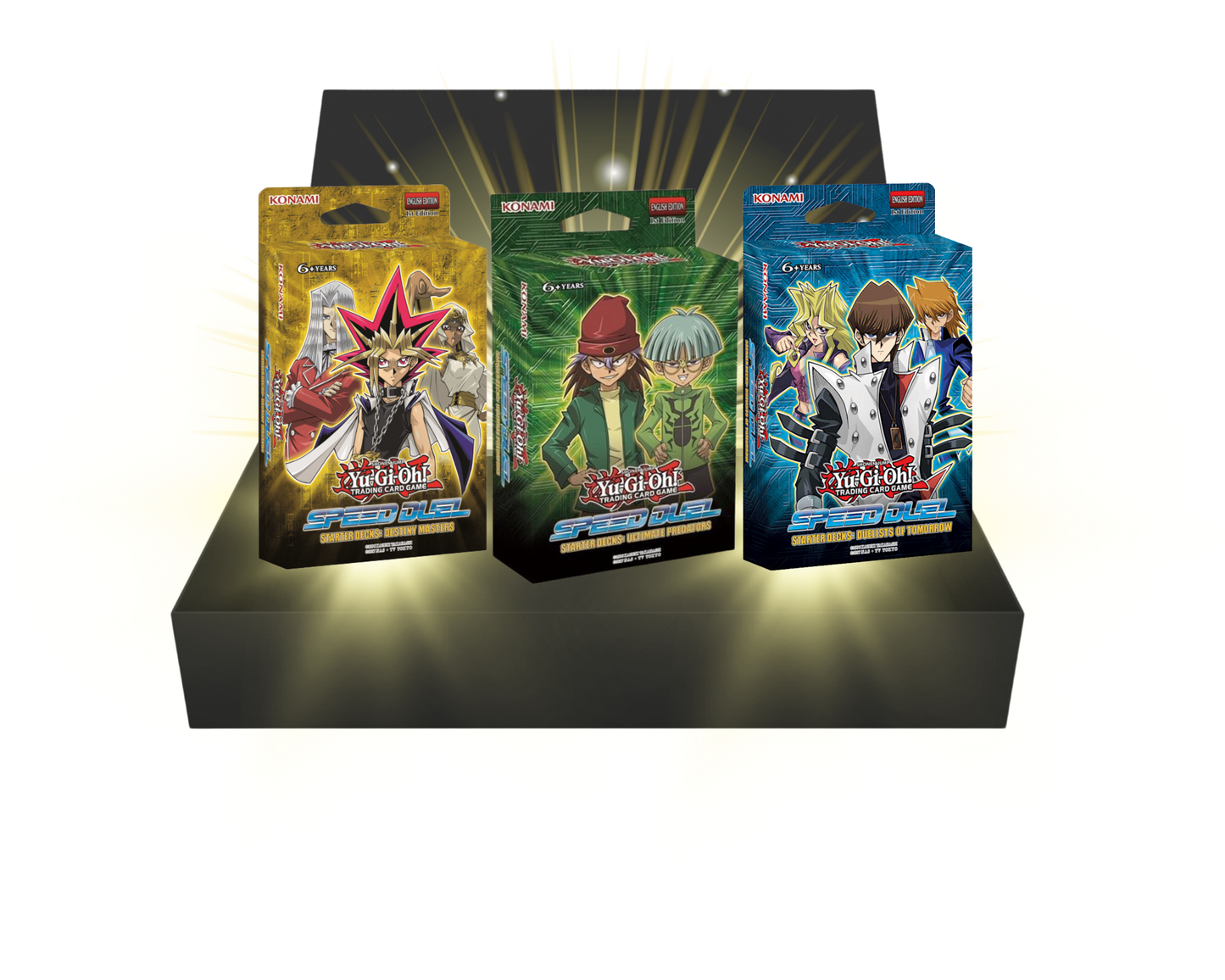 Yu-Gi-Oh! Starter Decks
This product is non-recurring and ships on the 15th.

Looking to jump into the world of Yu-Gi-Oh!, or perhaps you want to pick up a new deck for some new flavor and strategy? Here is the perfect spot to do so, just choose which type of deck you want. Keep in mind, we ship on the 15th, because we are primarily a booster pack subscription company. If you want to add a booster box to your order, you can check them out here.
Yu-Gi-Oh! Starter Decks
The generic Starter Deck is perfect for beginners. They are sometimes modeled around specific characters in the YGO cartoons and are made extremely balanced to teach beginners how to play.

Structured decks are similar to starter decks, however, they are tailored around a specific type, attribute or strategy. This is great for folks who have played the game and understand it but want to delve into some more complexities of the game. We suggest trying a few of these to see what strategy and deck type suite your play style.
Examples of some Yu-Gi-Oh! Structure Decks in stock now!
Seto Kaiba - Structure Deck
Albaz Strike Structure Deck
Cyber Strike - Structure Deck (Multicolor)
Legends of the Crystal Beats - Structure Deck
Yugi Muto - Structure Deck
Yu-Gi-Oh! Speed Duel Decks
Speed dueling is a specialized version of Yu-Gi-Oh! that condenses the game into a quicker battle. It also has a different set of cards and the ultimate goal is to reduce your opponent from 4,000 life total to 0. While this is not the original version of YGO, it is extremely fun and easy to get into. Here is a short list of some of the speed duel decks we have in stock.
Destiny Masters - Speed Duel

Ultimate Predators - Speed Duel

Twisted Nightmares - Speed Duel

Duelists of Tomorrow - Speed Duel
Which Yu-Gi-Oh! Deck should I get?
If you have any questions at all about the game of Yu-Gi-Oh! or need some help picking a product, do not hesitate to let us know!
FREQUENTLY BOUGHT TOGETHER